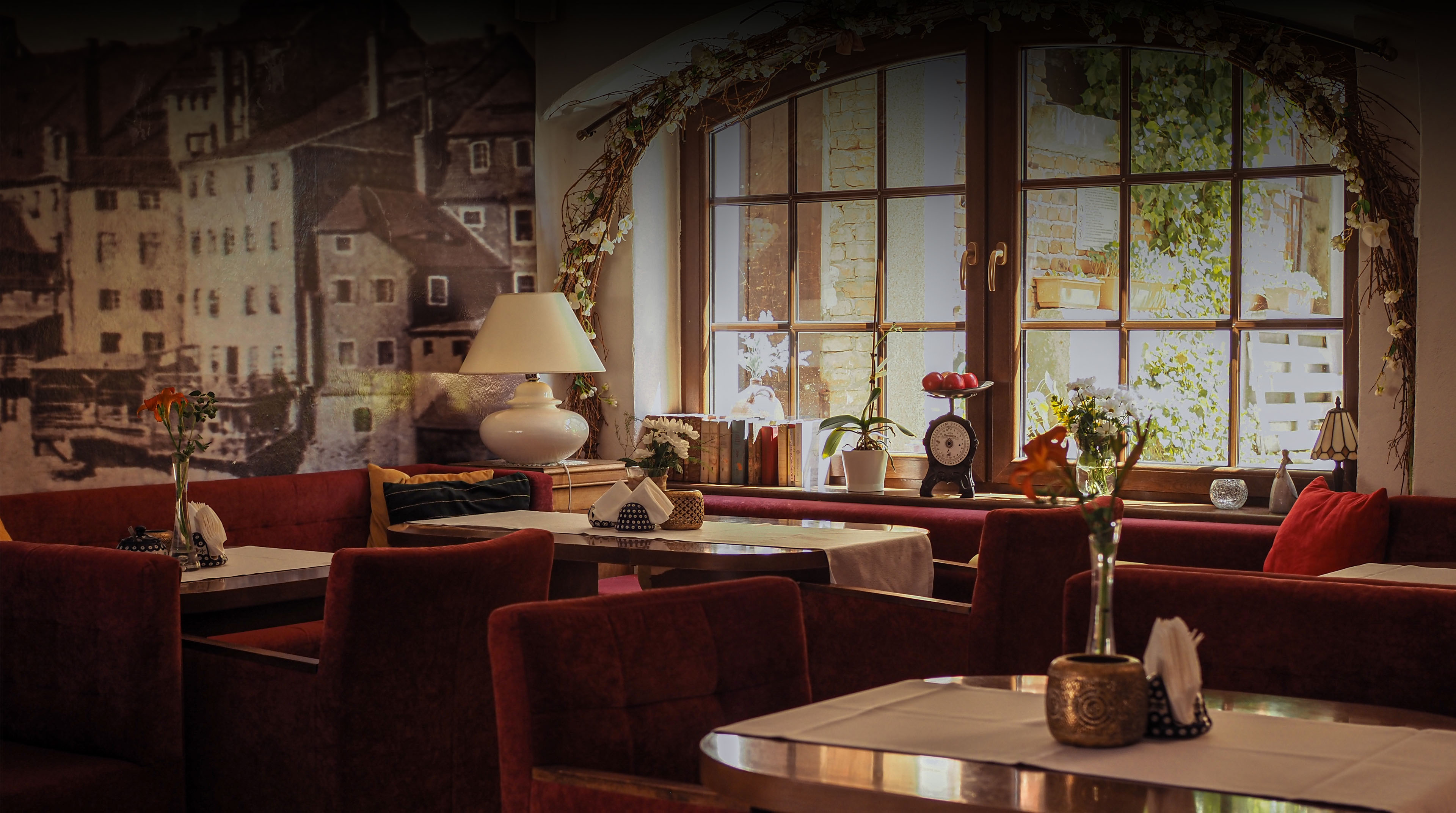 Traditional Restaurant
in Zgorzelec
About the restaurant...
Our restaurant was established in 1997. From the beginning, our ambition was to create a place with a cultural flair. Hence our gallery, music concerts, author meetings or summer cinema.
Not without significance is our location at the meeting point of the borders, which even provokes some action. There aren't two restaurants located visa vis a vis each other along the entire length of the Neisse and Oder rivers that would be willing to cooperate. We are fortunate to have such a partner as the Vierradenmuhle (Four Wheel Mill) restaurant in Goerlitz in one historic mill complex.
On a daily basis, however, we are engaged in catering. We organize receptions in restaurants, homes, gardens and places designated by our clients.
Catering has become one of the main areas of our business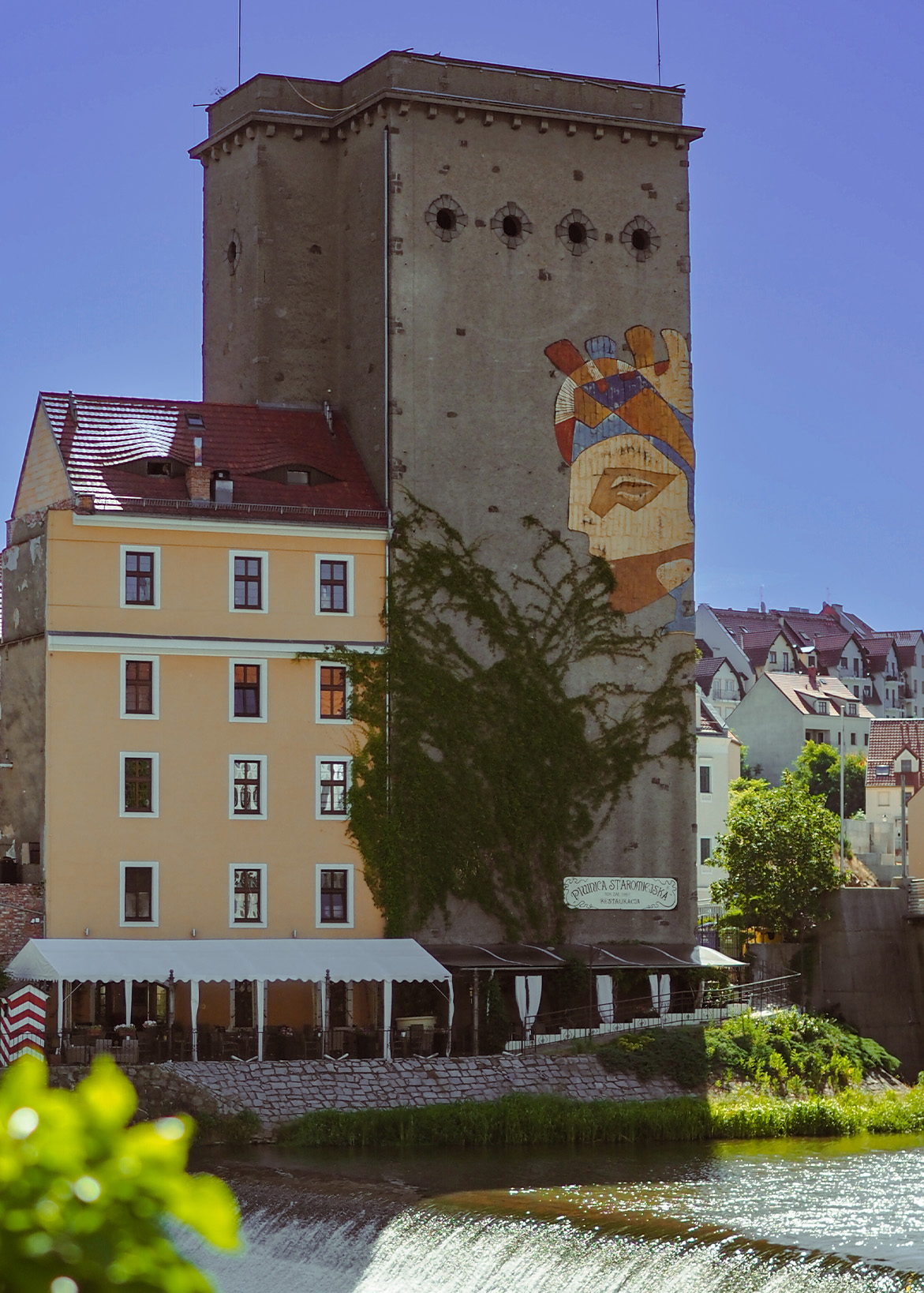 Catering - Being more than 20 years in the market we provide:
experience
organization of events from 10 to 500 people
equipment and necessary facilities,flexibility (possibility to negotiate prices, organization of the event according to the customer's preferences)
highly qualified staff
own catering facilities that guarantee high quality dishes. "Piwnica Staromiejska" provides catering that comes out of the shadow of the event becoming its main and unforgettable attraction!
We offer services that will meet the requirements of even the most demanding client.
Guests "Piwnica Staromiejska"
"Piwnica Staromiejska" visited by Minister Tadeusz BartoszewskiI, Ambassador Jan Krzysztof Mroziewicz, world cinema star Nicolas Cage and artists of Polish stages : Alosza Avdeyev, Michał Bajor, Paweł, Burczyk, Anna Mucha, Count Wojciech Dzieduszycki, Stefan Müller, Ryszard Kotys, Jerzy Janeczek Wojciech Siemion, Krzysztof Tyniec, Andrzej Zaborski, Izabela Trojanowska, Eleni, Janusz Tylman, Stanisław Sojka, Piotr Szczepanik, Natalia Kukulska, Kasia Kowalska, Urszula, Kajah, Mirosław Czyżykiewicz, Eleni and bands: Budka Suflera, Wawele, Pudelsi, Golec Orkiestra.
Unique atmosphere of the restaurant
At the disposal of the restaurant's guests have always been the inner gardens in the courtyard of the Mill, the other over the Neisse River from where there is a beautiful view of the Gőrlitz skyline.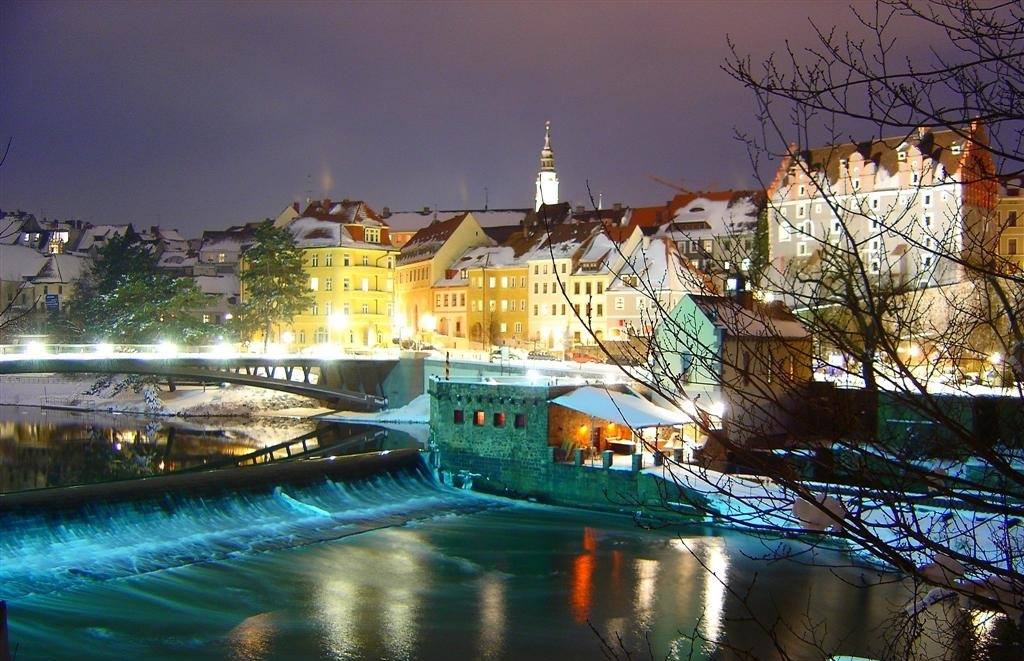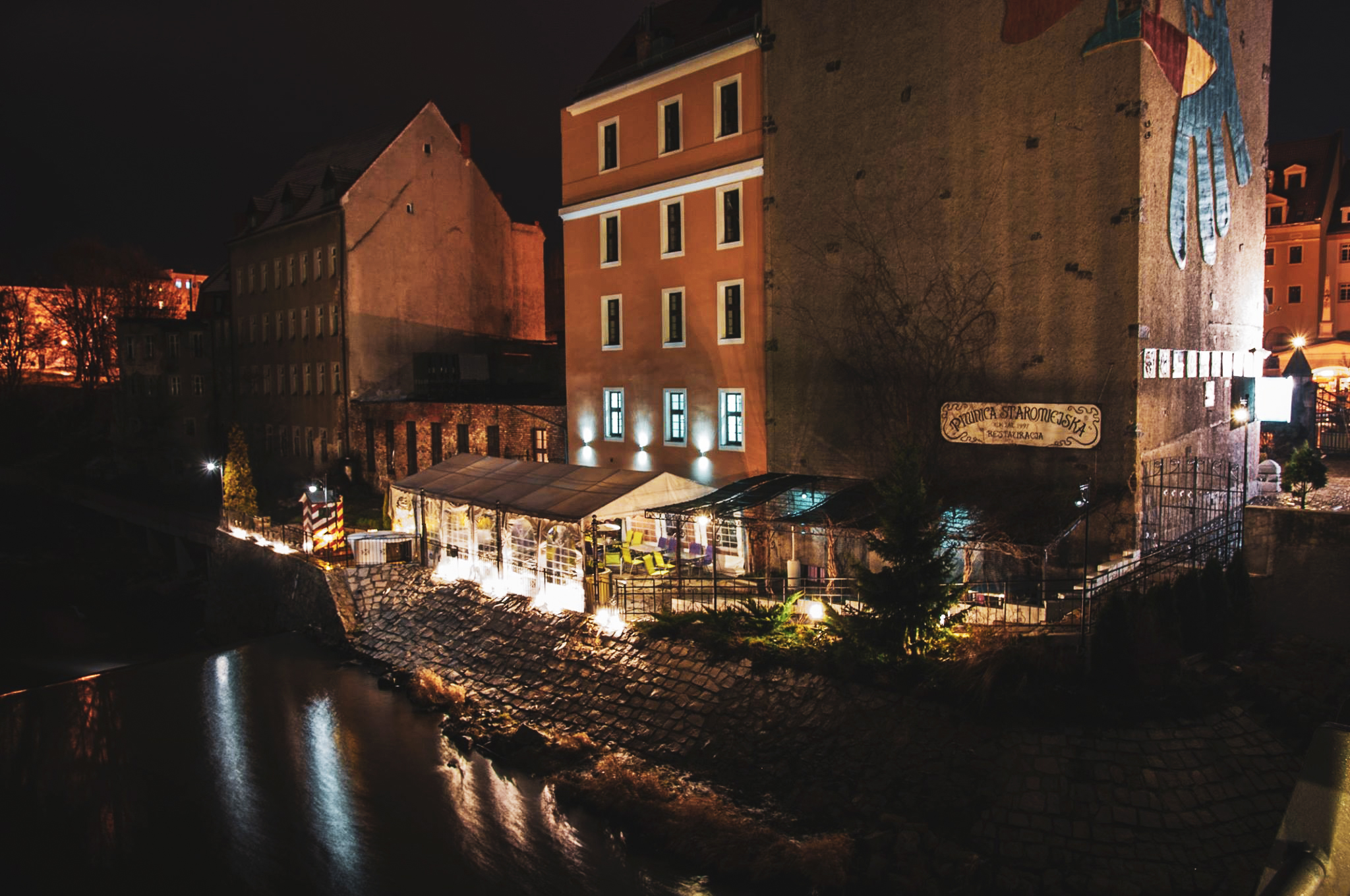 Piwnica Staromiejska
was opened in 1997 at the Three-Wheeler Mill in Zgorzelec and is located at the intersection of the 15th meridian and the Royal Road (Via Regia) - the shortest route from Paris to Moscow, the very center of Europe.
The Three-Wheeler Mill, mentioned in 1273, together with the Four-Wheeler Mill on the other side of the Lusatian Neisse River and the Old Town Bridge connecting them, is the oldest part of the Eurocity of Zgorzelec/Gőrlitz.